Mecca of Modern Natural Medicine
Intravenous nutrients & Hydration
directly nourish your cells with vitamins, minerals, and hydration with Intravenous therapies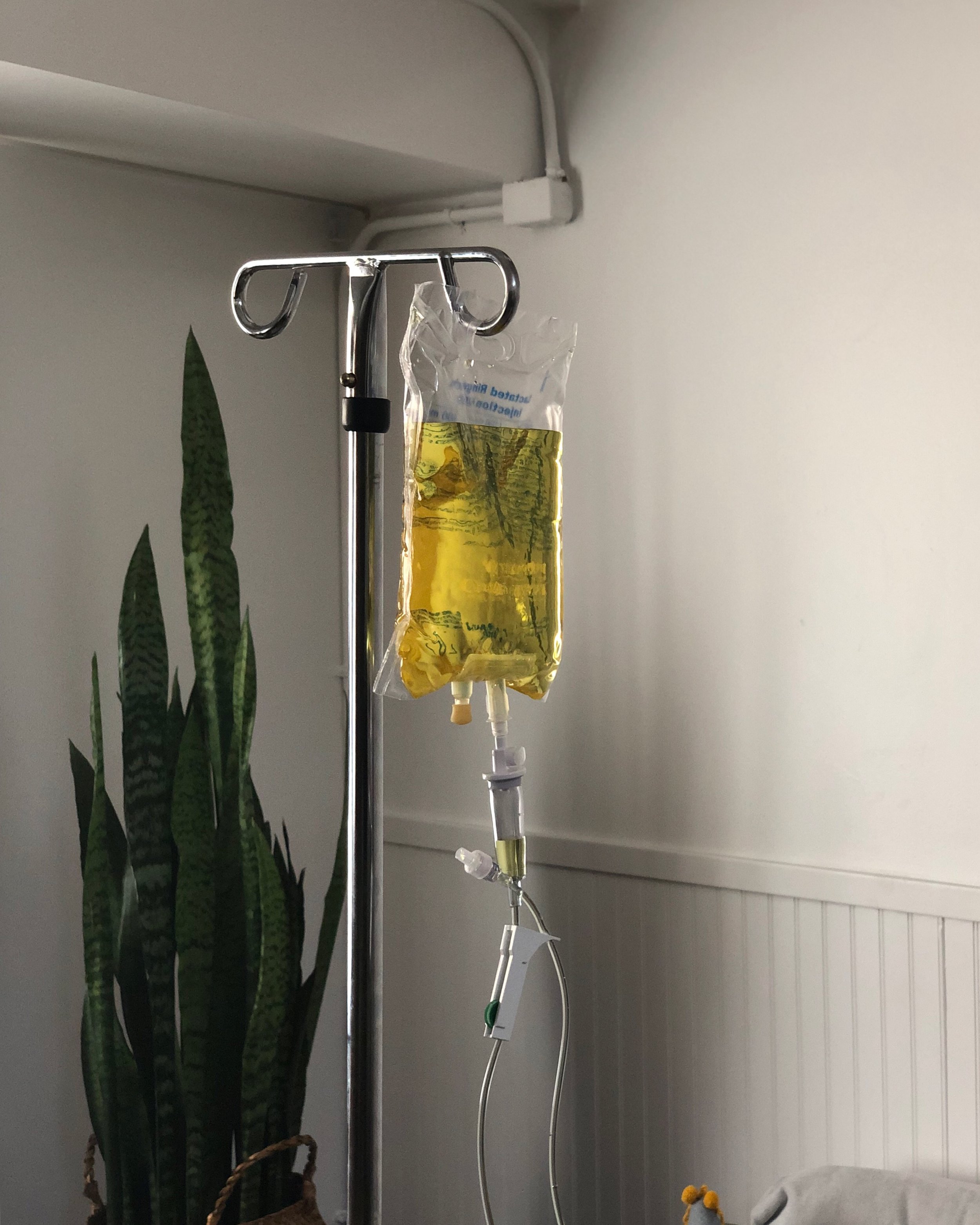 New PAtient Visit (90 min)
The first intake is an in-depth exploration of your symptoms, past medical history, family history, habits, and diet. Dr. Bryant will ask many questions your regular doctor usually does not since he wants to understand:
Factors that play a role in your health and wellbeing

Barriers to achieving optimal health

Underlying mental-emotional symptoms exacerbating your physicality
Dr. Bryant will also perform any necessary diagnostic physical exams and look over any labs from past practitioners that you may have brought to get a better picture of your current state of wellness.
Once he gathers the necessary information, Dr. Bryant will formulate an individualized & personalized treatment for you using a combination of naturopathic treatments. Dr. Bryant may also recommend additional essential lab work or more-advanced lab work to get a better understanding of your current state of health.
Follow-up Visit (45 min)
Follow-up visits usually comprise of checking on the efficacy of the last treatment plan in the last visit. Dr. Bryant will interpret any lab results and may change treatment to better align your treatment towards wellness.
Dr. Bryant may also perform diagnostic physical exams to assess efficacy of the last treatment plan.
Modified treatment plans will be prescribed by Dr. Bryant at the end of the follow-up visit.
IV Vitamin Therapy (45+ min)
Visits for intravenous (IV) nutrient therapy duration differ depending upon the volume of liquid being infused, the nutrients being infused, and patient tolerance to nutrient infusion.
Most IV treatments do not require prior consultation visits. Please visit the FAQ page for more information on IV nutrient therapy.
Conditions Dr. Bryant Treats
LEarn what Conditions Dr. Bryant Treats & What natural methods he uses for treatment
About Dr. Bryant
Dr. Bryant Esquejo, ND believes that experiences enrich lives and influence happiness. He also sees health, wellness, and bodily function being connected to how much a person is able to fully experience moments. Dr. Bryant seeks to identify the root causes of ailments to get your body back to optimum functioning so that you can return to living an experience-rich life. He uses adjunctive naturopathic and integrative modalities, such as herbal medicine, therapeutic nutrition, physical medicine, targeted vitamin and mineral supplementation, and advanced and basic lab work, to treat his clients.
Dr. Bryant practices at Jupiter Naturopathic Wellness (located in GraceFull Birthing) in Silver Lake, Los Angeles. Find out more about Dr. Bryant and how he can get you back to wellness.
Services and Treatments
To schedule visits with Dr. Bryant at Jupiter Naturopathic Wellness in Silver Lake, please click below for more information. Dr. Bryant is currently accepting new patients.
Please note that Dr. Bryant accepts Flex/HSA plans and can provide superbills for insurance reimbursement, but cannot directly accept insurance due to current California licensure legislation. For information regarding naturopathic services and treatments, please click here.
IV Vitamin & Nutrient Therapy
Intravenous (IV) nutrient therapy delivers nutrients and hydration straight into the blood stream and pushes nutrients into cells via a concentration gradient to support a variety of conditions. Intravenous nutrient therapy bypasses liver metabolism, unlike with oral supplementation, meaning you can deliver higher concentrations of nutrients to cells. Click the button below for the full IV nutrient menu at Jupiter Naturopathic Wellness.
Naturopathic Lifestyle
Elevate your wellness and Beauty to new Levels